When Kristy's Barn closes down after a busy fall we all take a deep breath and then immediately start planning. A winter may seem like a long time, but the to-do list always seems a bit longer. This winter's been an especially fun one.
November: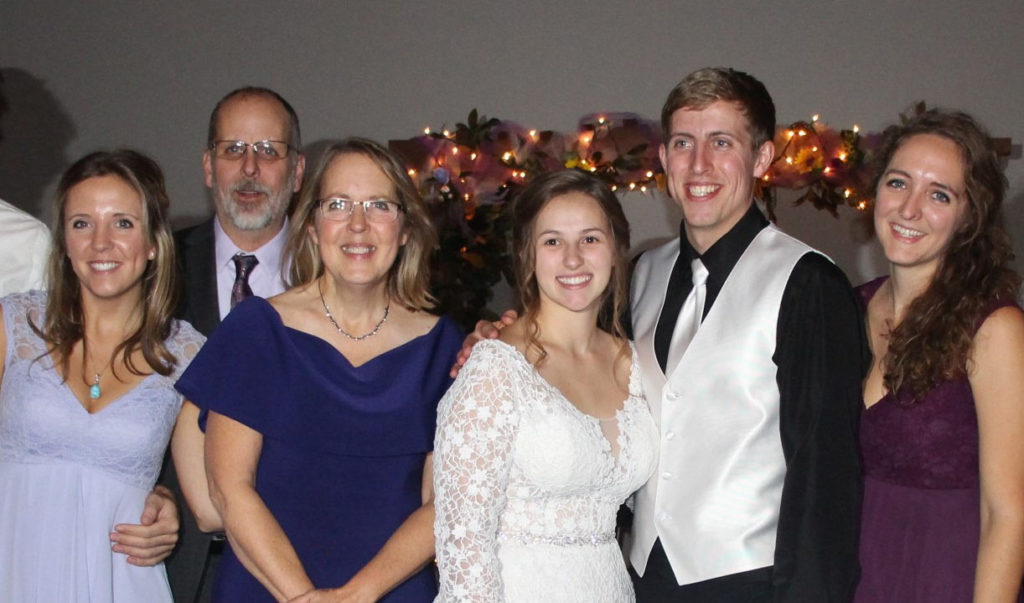 Jake got married and our family grew by one awesome, combine-driving, North Dakotan.
If you visited us a few summers ago, you may have meet the beautiful Shania. She and Jake (who she calls by his 'real name' Kenny) spent the season working for us. The wedding was beautiful, everyone looked lovely, and our extended family who always wanted to go to North Dakota, but never have a good reason to go, finally got their chance!
Bonus points: Jake and Shania are coming back to work again this season!
December:
The KB family grows again with the addition of Dave and his wive's adopted pups Goldie and Gracie. Rescued from a kill shelter on the island of Aruba, they are happy this winter wasn't as cold as past winters and are adjusting well to life in Upstate New York.
If you're looking to adopt an animal but aren't having luck, look into Sgt Pepper's Friends. OR if you're vacationing in Aruba and love dogs, consider contacting them, they're usually looking for help transporting rescues to families waiting for them.
January
January isn't just for fixing things around the farm or working on paperwork, spring plant orders and taxes. It's for visiting Ken's family out in Michigan, eating pizza and playing cards.
The 12 hour drive to Michigan is something we've done almost every winter since our kids were very young. Trips now are a little different, the only 'kids' in the car are our elderly dogs who don't have a lot to say and rarely want to play car games.
Highlights of the trip included:
Seeing our eldest daughter who lives and works out there.
Hearing about the time Ken's mother fed Joe and Dom DiMaggio a lemon meringue pie she dropped on the floor and managed to salvage with some extra meringue.
Playing Hearts with Ken's sister and brother-in-law. The rivalry continues year after year.
Eating Fricano's Pizza, the pizza Ken grew up on and we instantly fell in love with. If you're ever in the Grand Rapids, MI area, it's worth a detour.
February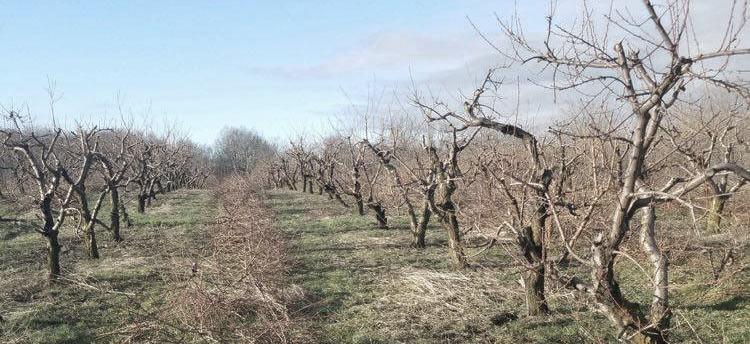 One of the most important times for taking care of our orchards. Each tree needs to have their new growth trimmed and an eye kept on their trunks to ensure rodents and deer aren't girdling them while looking for a snack in the dead of winter. Red and black raspberries also need to be trimmed.
With roughly 15 acres of apples, peaches and raspberries paired with unpredictable weather conditions, this job can take a few months.
March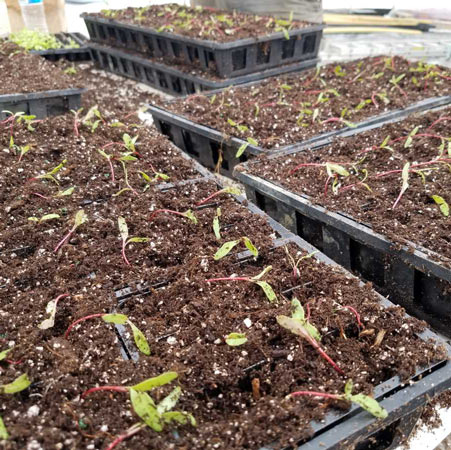 Our greenhouses are up and running. We've started working on our farmer's tan while planting and transplanting seedlings and Ken is constantly calling our automated system to monitor greenhouse temperatures.
This is also the time our CSA orders are coming in. We're busy answering questions about the program, what we're planting for the CSAers this year and if a half or whole share would be best for the number of people in your family.
April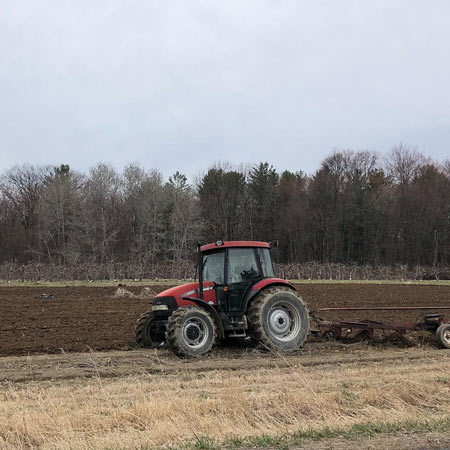 Staffing, prepping the fields, and more planting! With the stand opening up May 1st, we have a lot to get done to be ready for opening day.
We are very fortunate to have many crew members come back year after year and it's always fun to bring on new team members and watch them grow. Since we hire younger than most larger companies are willing to, we are often a teen's first experience with work schedules, responsibilities, and interactions with customers. Watching them take off and gain confidence over the season is something that continues to amaze us every year.
May
Doors open May 1st at 9 am! Our greenhouse is open for all your gardening needs and our own and local produce will start rolling in. We are looking forward to seeing everyone and hearing about what fun things you did while we were closed.